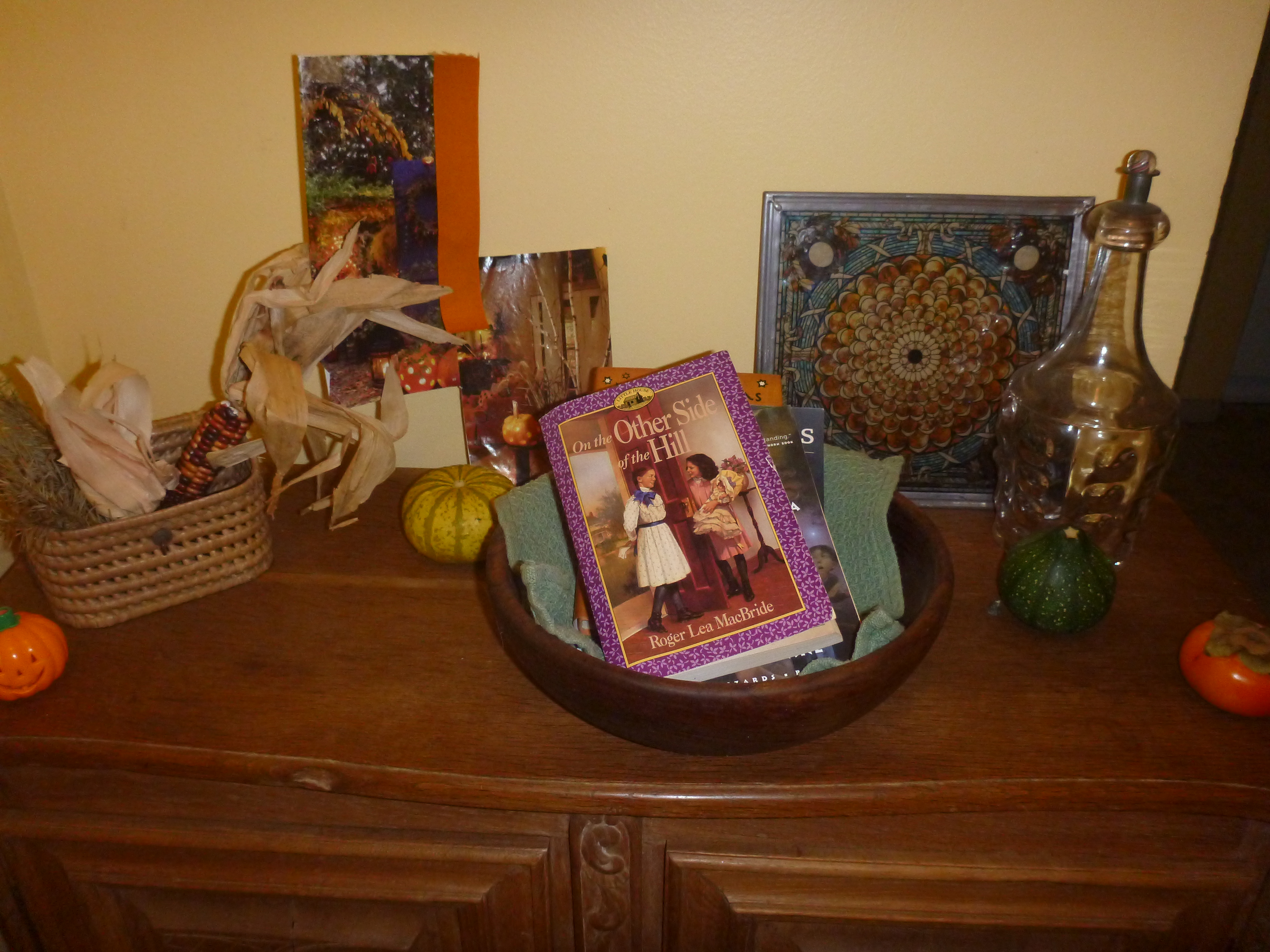 Door locked. Outside light off. That was how I was greeting the returned trick-or-treaters of 2021.
It didn't feel quite right, but I refused to hand out candy that wasn't good for them, chocolate that was dependent on child labourers.
Except then I started hearing the scurrying feet, the first excited voices. A bold one, too eager to be deterred by the dark doorway, rings the bell.
How can I ignore them? But then, what can I give them? Spying, on the top shelf of the hutch, the old wooden salad bowl Mom and Dad used to fill with shiny apples and boxes of raisins on Halloween, I grab it. Rinsed, dried, it's beautiful. And still empty. The doorbell sounds again.
What do I have to give away? I scan the kitchen, living room again. The answer, patient, stares back.
Are the kids still there?! I rush to the door, and fling it open. "Just a sec. One sec, okay?"
They're patient too, and when I return with my bowl brimming with books, rendered speechless. Still, it takes them only a moment to adapt, to start giving each other book recommendations. "Oh, I've read that – it's really good!" "Look, this one is all about…" "Your little brother would like this one, right?"
Many thank you's, and then, clutching their books, they chatter and giggle back down the path and to the next door. Turning to ferret a few more books off my shelves, I hear one little girl's happy conclusion: "I think this is going to be a different kind of Halloween."
*******
This Booktober, um, October, I'm thinking ahead. Stock up at Value Village. Make sure I have enough books for all ages. Classics. New favourites. A couple of YAs? Board books. Remind everyone who loved the idea last year and thought it should be annual. (Wait, how has a year gone by already?) Photoshoot? Sure.
~~~